Martha and the All Etsy Show!
Thanks for hosting all us Etsy sellers, Martha!  Had a fun time sitting in the audience with Bonnie of  bonniebitescandies and Nguyen of knitknit!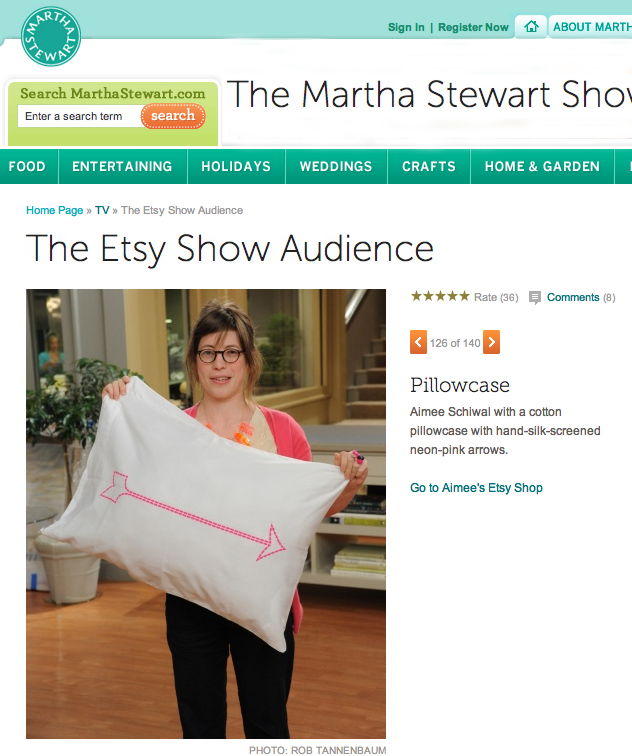 Don't mind my hair *wink wink.  It was a long cold morning waiting in line outside the studio, but worth the wait!